My playroom (en-siuite and ultra discreet)
My black, leather bed can be dressed in either leather or PVC bedding as I have both. If you have a personal preference, let me know once you've sent your tribute for your session. It's generally dressed in Italian leather as this is my personal favourite.
I have a no rush policy so you do enjoy your full session for the time that was booked and tributed for and then afterwards, there's time to shower and carefully prepare yourself before leaving. If you'd also like some water to take away with you, just ask, I have that for you too.
Nobody will ever know that you were here - except you. Imagine the array of fantastic memories you'll have, to use when ever you please.
I've been Pro Domme for 24 years. My experience and equipment speak for themselves.
For the inner lady that's screaming to get out, I can help you with that too. I have a great many wigs made of human hair in various colours and styles as well as high quality make-up and also lingerie, clothes and shoes in all sizes.
In my en-suite bathroom there are egyptian cotton towels, Molton Brown products, a clean brush and comb, a clean toilet, sink and shower, also make-up remover wipes, toliet rolls, wet wipes and anti-bacterial hand gel for your conveniece.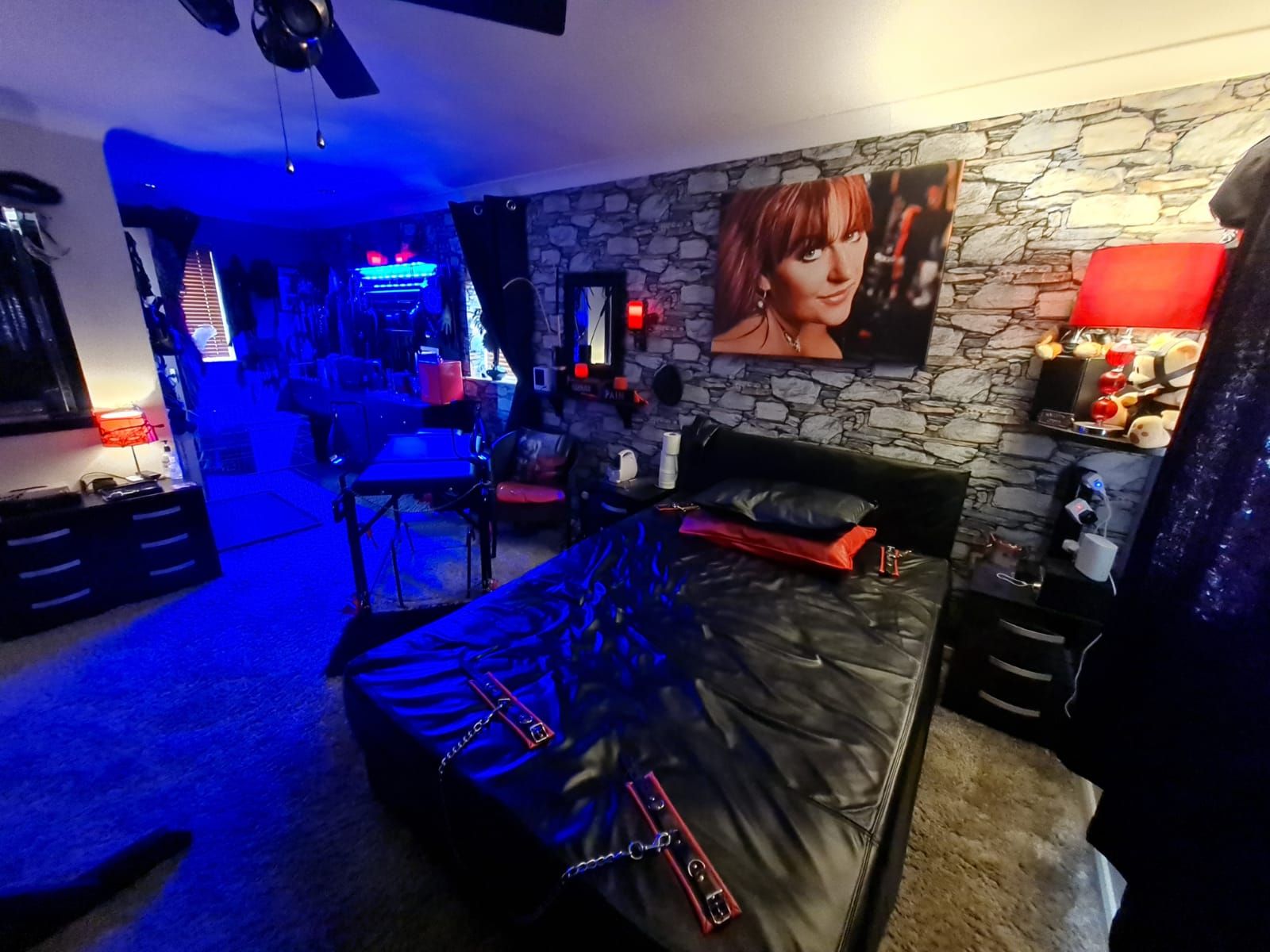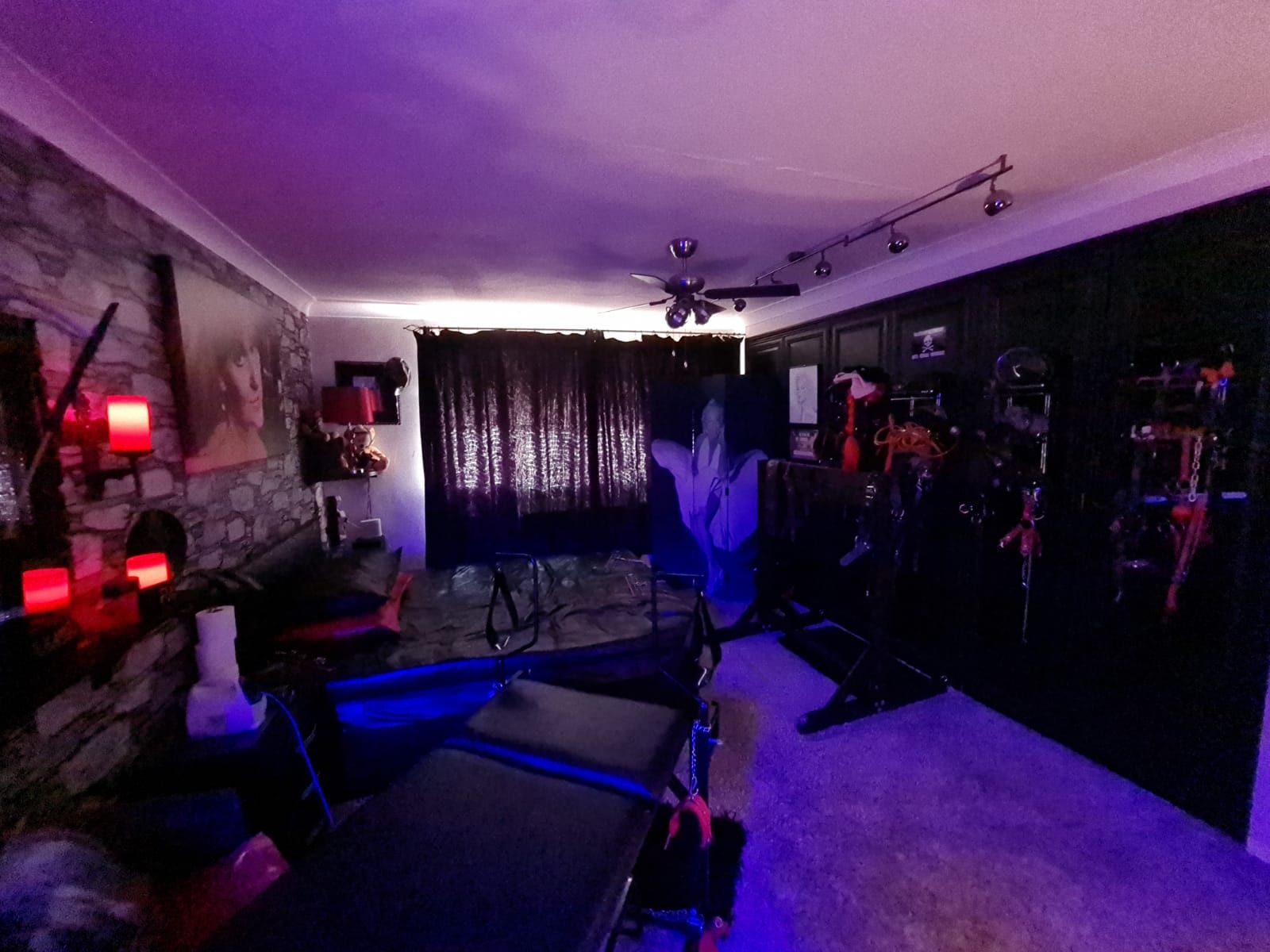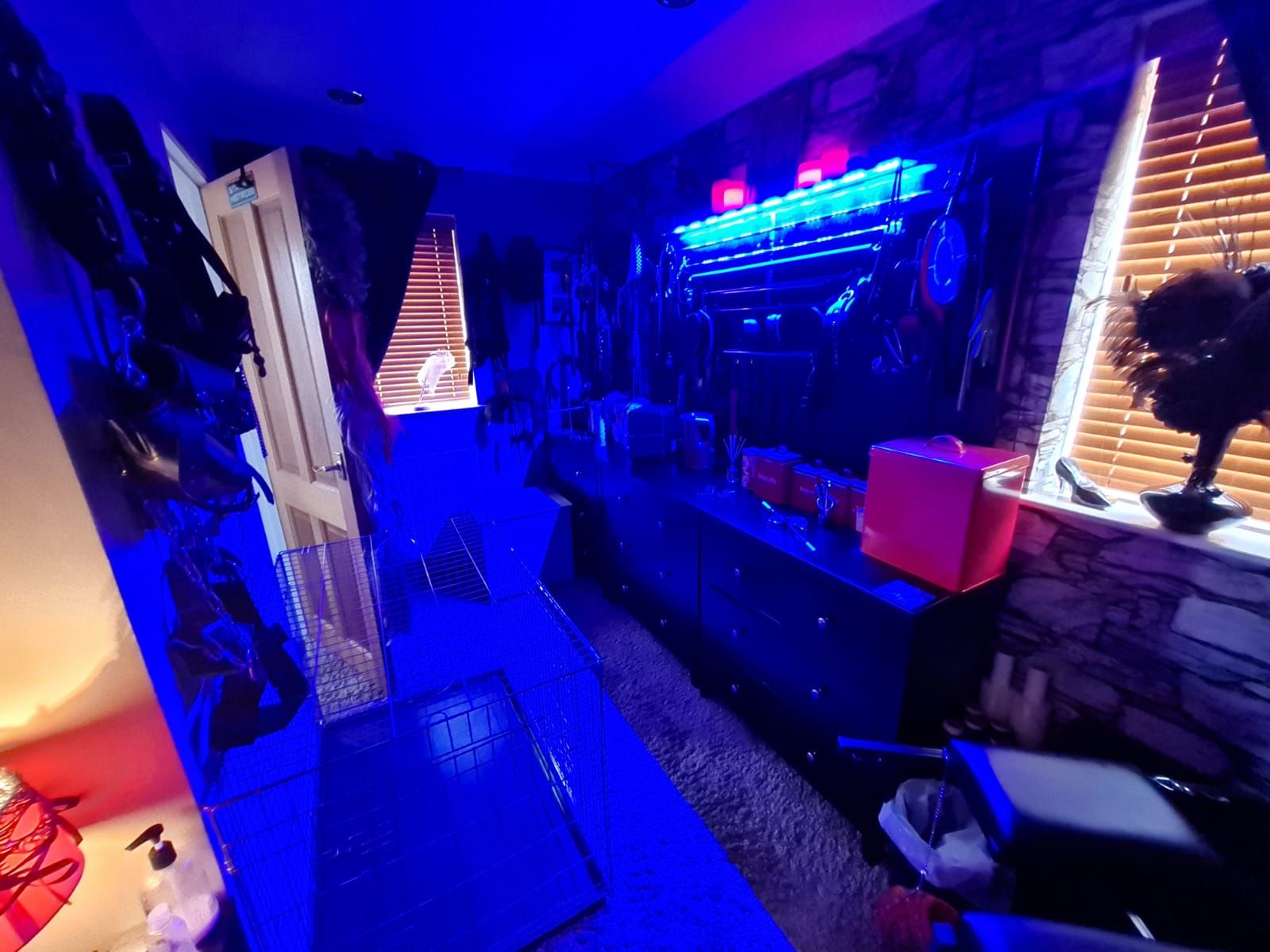 My playroom's bathroom is always clean and hygienic and has an over-sized power shower.
There are also cleansing wipes, egyptian cotton towels, Molton Brown products, a no-touch hand wash dispenser for your peace of mind and you can take as much time as you like to prepare yourself before leaving as I have a no rush policy.